Pediatric & Pregnancy Chiropractic in Winnipeg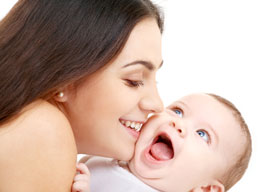 As a chiropractor, I am blessed to be able to assist in the restoration of the power and function of our members nervous systems! And this is especially true when it comes to caring for expectant mothers throughout their pregnancies and then their newborn bundles of joy.
If at no other time, an expectant mother should be checked by a chiropractor. Her nervous system must co-ordinate not only the changes to her body but also the proper development of the growing life inside her.
My interest in pediatric chiropractic started while studying at Life University. I joined the Pediatrics Club on campus, where I went on to become the president for two years. Since graduating, I've taken numerous seminars on pediatric and pregnancy adjusting, to keep abreast new techniques and knowledge that I can pass on to my patients.
I enjoy sitting down and empowering pregnant women to view their pregnancy and the birthing process as natural instead of a medical procedure that needs treatment.
Please give us a call to get started on your care today.
---
Winnipeg Pediatric & Pregnancy Chiropractic Care | (204) 414-1640