The mission trip to Guatemala was a huge success.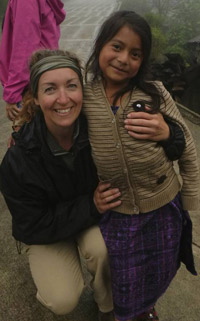 The team of 5 chiropractors and 7 chiropractic students were able to serve over four thousand people, ranging from babies to the very old. People walked in torrential rain, up steep hills, some on crutches… just to get adjusted. They witnessed many miracles and lives changed in front of their eyes.
Donations
The clothing donated by Dr. Anna's friends, family and patients was distributed to the community. The school supplies went directly to a school and the money was donated to the Ixtatan Foundation to be used to help build a water treatment and testing lab for the community so they can have clean drinking and cooking water.
Dr. Anna would like to personally thank everyone that donated to this wonderful cause. THANK YOU!